The Anesthesia Gas Machine 2016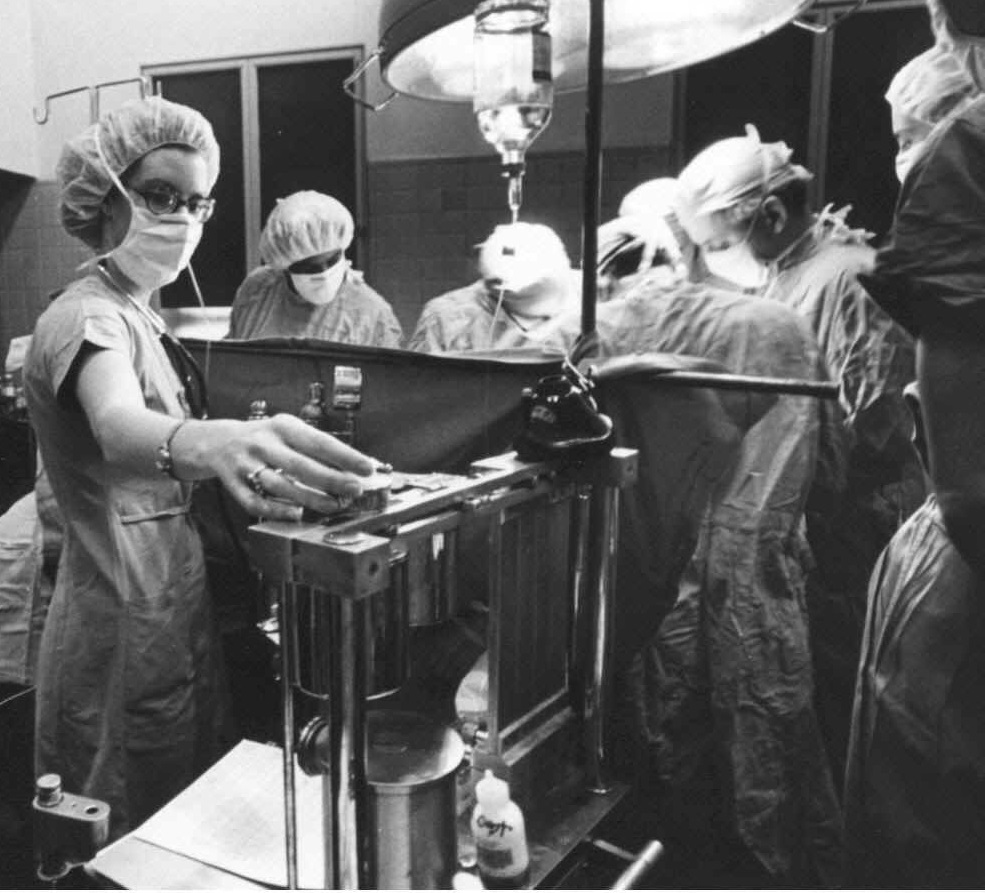 Michael P. Dosch CRNA PhD, Darin Tharp CRNA MS
Contact the author by sending email to the link above, or access contact information here.
University of Detroit Mercy Graduate Program in Nurse Anesthesiology.
The url for this site is http://healthprofessions.udmercy.edu/programs/crna/agm.
Copyright Michael P. Dosch. Use for non-profit purposes only is granted.
All sections were revised March 2016.
Please note that this site does not collect confidential, private or semi-private information such as email addresses, email content, or email exchanges with visitors. No data is recorded or stored.
Section on Using Anesthesia workstations as ICU ventilators added April 2020.
History of site, Author's Disclosure statement, Acknowledgments, How to contact author, Other resources for learning.

Introduction
Numbers to remember
General features of all anesthesia gas machines

Features required by standard
Path of gases within the machine
Five tasks of oxygen
Supply, Processing, Delivery, Disposal model

Manufacturers

Fail-safe system
Flowmeters

How they work

Traditional glass flowmeters
Transitional (hybrids with needle valve controls, electronic capture and display)
Electronic flow control, capture, and display

Function (flowmeters for FGF, auxiliary oxygen, scavenging, and common gas outlet)
Using flowmeters safely

Proportioning systems (Hypoxic guard)

Physical principles
Classification
Vaporizer interlock
Operating principles of variable bypass vaporizers

How to fill vaporizers

How much liquid agent does a vaporizer use per hour?

Hazards and safety features of contemporary vaporizers
Current models

Classification
Breathing circuits- Non rebreathing (Mapleson and Bain)

How do they work?
Fresh gas flow requirements
Pethick Test for the Bain Circuit

Circle System
Advantages and disadvantages

Classification

New ventilator modes and settings (VCV, PCV, PC-VG, SIMV-Vol, SIMV-Pressure, PSV)

Typical ventilator alarms

New features

Piston ventilators

Flexibility (New modes)

Accuracy at lower tidal volumes

Compliance and leak testing

Fresh gas decoupling versus compensation

Suitability for low flows

Current models

Dräger Apollo, Perseus, Fabius GS

GE ADU, Aisys, Avance, Aespire, Aestiva

Other; Paragon, Anestar

Older or obsolete ventilators

Anesthesia gas machine checklist 2008

Pre-Anesthesia Checklist (PAC) 2008
Electronic checklists- what to add at the end
Minimum test under life-threatening conditions
Older anesthesia gas machine checklist

Negative pressure leak check

Medicolegal

Risk management, Quality assurance, Monitoring standards, Manufacturing standards

Cleaning and sterilization

Sterilization-Moist heat, liquid and gas sterilization methods
Care of specific equipment

Education and training

Advanced ventilation, Computer and monitor integration, Low flows, Laryngeal mask airway and mechanical ventilation, Electronic Checkout

Operating costs
Installation of new machines

Using Anesthesia workstations as ICU ventilators