Why choose the McAuley School of Nursing?
Mercy and Jesuit Traditions
At University of Detroit Mercy, we live the Sisters of Mercy and Society of Jesus traditions.  Our students learn a commitment to social justice, with a dedication to underserved populations, to care for the person as a whole and to look at the greater good for all people.
Quality Nursing Education
Small classrooms provide engaging learning environments.  McAuley School of Nursing (MSON) faculty are responsive to the needs of students and community. Detroit Mercy Nursing graduates are sought after by employers; they make a difference in their community.
Commitment to Student Success
Within the MSON, Nursing faculty provide student-centered advising and support.  Detroit Mercy has a Writing Center and Student Success Center, where all students may receive assistance in all subjects.
Program Flexibility
The MSON offers full-time, part-time and accelerated nursing tracks to achieve a Bachelor or Master's Degree in Nursing.  Courses are face-to-face, hybrid or online.  Our clinical simulation laboratory offers both low and high fidelity learning to supplement clinical instruction.
Central Location
The Detroit Mercy McNichols campus is centrally located in the Detroit Metro area.  It is easy to access from a number or freeways or main roads. This means we are located in the middle of our many clinical sites as well.
Accreditation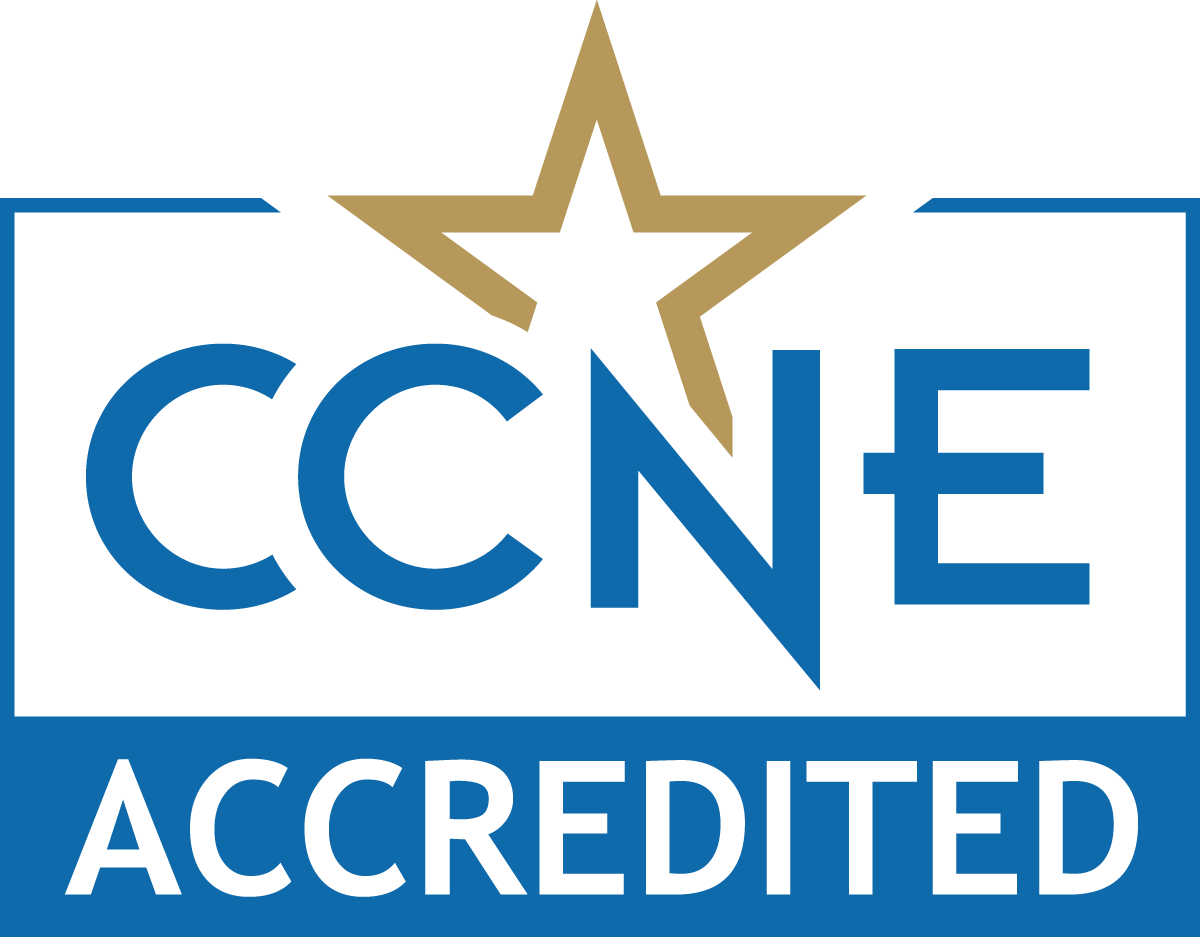 The Baccalaureate degree in Nursing is approved by the Michigan Board of Nursing.

The Baccalaureate degree in Nursing, Master's degree in Nursing, Doctor of Nursing Practice degree and Post-graduate APRN certificate at University of Detroit Mercy are accredited by:
Commission on Collegiate Nursing Education (CCNE)
655 K Street NW, Suite 750
Washington, DC 20001
Contact the CCNE at 202-887-6791
 

Mission and Philosophy

Mission

The mission of the McAuley School of Nursing (MSON) program is to prepare compassionate and competent baccalaureate and graduate level nurses who are committed to serve, lead, provide high quality, cost-effective and culturally sensitive health care services to diverse individuals, families, communities and populations. Congruent with the University's mission, the program focuses on providing nursing care to the underserved in an urban context.

Philosophy

The faculty of the McAuley School of Nursing (MSON) promotes a values-based education that fosters the spiritual, intellectual, social, psychological and ethical growth of the life-long learner. The faculty is committed to teaching in the context of the Mercy and Jesuit traditions to the service of faith, social justice, and compassionate, competent nursing care. Faculty-student relationships are foundational for students' personal and professional development in both the undergraduate and graduate programs. These relationships are based on open, honest, caring interactions, which empower students and faculty to become partners in education. The faculty recognizes the critical importance of caring that occurs, especially as reflected in faculty-student encounters. These encounters are a model for relationship-centered care with patients, families, communities, and other health team members that result in quality outcomes. The Bachelor of Science in Nursing (BSN) is the foundation for professional nursing practice and for the graduate degree programs.

The nursing faculty believes that education is a dynamic, interactional process that involves changes in perception, thinking, feeling and action. Education is the process of acquiring new knowledge, skills, attitudes, and values to meet the challenges of the communities and populations we serve. Building on the Mercy and Jesuit traditions, the faculty is committed to creating a learning community of discourse and service. Utilizing pedagogy that encourages ongoing reflection on our human experience, faculty and students work together to further the social, political, economic and spiritual well-being of the human community. In that regard, the faculty believes that learners are characterized by a diversity of cultural backgrounds and economic status. The MSON actively recruits and values faculty and students who reflect this diversity. Likewise, partnerships in the community are developed and utilized to provide students with experiences of diversity in clinical settings.

The MSON faculty strives to promote a sense of altruism, integrity, confidence and autonomy with accountability and a commitment to lifelong learning/learner and professional competency. To meet the complex, multifaceted role of the professional nurse, undergraduate-nursing education must integrate a strong liberal arts core with essential competencies of nursing science and the art of nursing. Such integration establishes a broad-based learning foundation across the health-illness continuum that promotes critical thinking, clinical judgment, and ethical decision-making including evidence-based practice and resources. The graduate program provides experiences for students to develop the necessary knowledge and skills for advanced nursing practice. This includes developing knowledge and expertise in specialty roles, evidence-based practice and leadership. Both professional and graduate nursing education requires respect for the unique traditions, missions, and strengths and needs of our community's partners. 

To support professional caring and high quality nursing care, the Faculty utilizes the use of professional standards and guidelines in curricular design. The Professional Standards and Guidelines that are used throughout the undergraduate and graduate program are:

The Essentials of Baccalaureate Nursing for Professional Nursing Practice (AACN, 2008).
The Essentials of Master's Education for Advanced Practice Nursing (AACN, 2011).
The Essentials of Doctoral Education for Advanced Nursing Practice (AACN, 2006).
Criteria of Evaluation of Nurse Practitioner Programs (National Task Force on Quality Nursing Education, 2012).
A variety of other professional standards and guidelines are incorporated into the curriculum as appropriate.

 

Scholarships and Financial Aid

Please see the Financial Aid website for more information on tuition costs and scholarship opportunities.
The Sigma Theta Tau International Honor Society of Nursing, today known as Sigma, has the mission of developing nurse leaders anywhere to improve healthcare everywhere.
Detroit Mercy's Lambda Zeta chapter inducts students each spring, and offers educational programs, research grants and scholarships. This organization has students in all the McAuley School of Nursing programs.