Same Program. Different Campuses.

Students in the Detroit Mercy Nursing program have the option to complete their degree at two different campuses.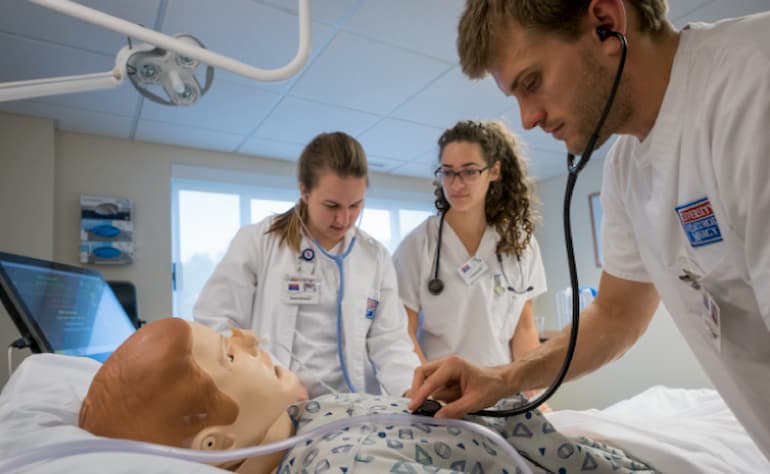 Detroit
Detroit is undergoing a major revitalization, bringing renewed excitement and energy to the area. Experience the vibrant cultural and sports scenes, an array of unique shops and stores, and the world-class restaurants that make the Motor City such a great place to live and learn. There are all kinds of fun things to do and see: Campus Martius, the Riverwalk, the Slow Roll bike ride and Eastern Market, to name a few.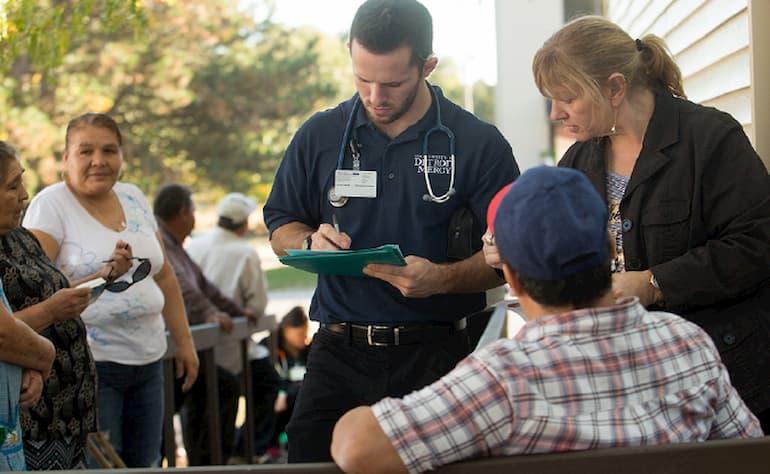 Grand Rapids, MI at Aquinas College
Located on the eastern edge of Grand Rapids, MI, the Aquinas College location allows students to reap the benefits of living in Michigan's second largest city. With more than one million people in the greater metropolitan area, students have the opportunity to take advantage of a thriving city that is frequently ranked as one of America's best mid-sized cities. Grand Rapids is rich in culture, offers an exceptional economy and entertainment opportunities you won't find anywhere else. From ArtPrize to LaughFest to the hundreds of events at the Van Andel Arena, Grand Rapids always knows how to entertain!