Why Should You Choose Nurse Anesthesia at University of Detroit Mercy?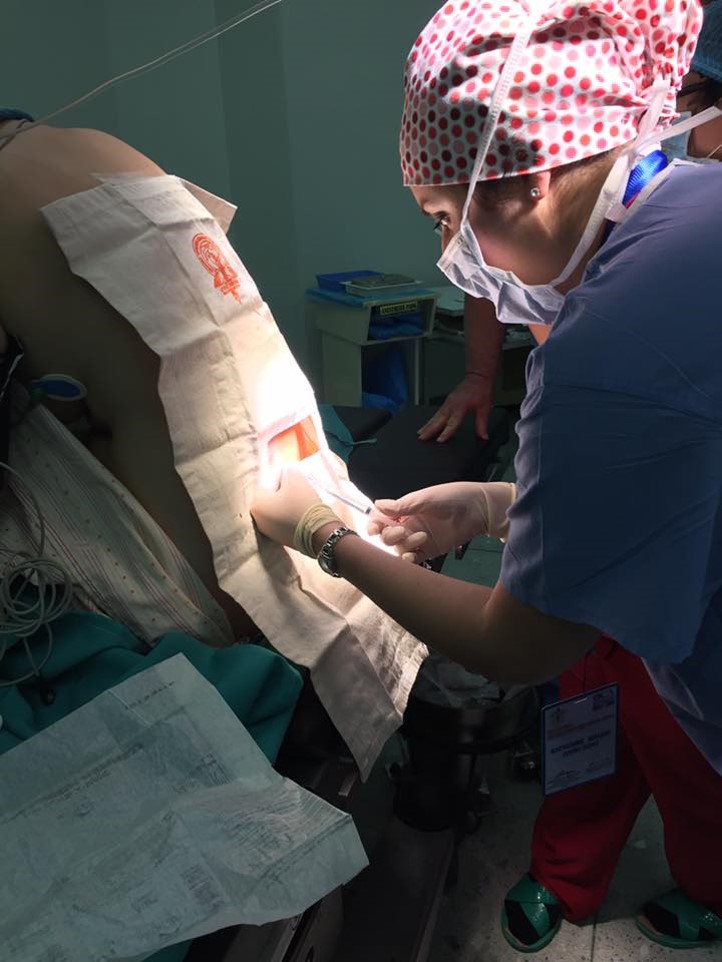 Program reputation: Detroit Mercy Nurse Anesthesia was ranked 10th (of 112) in the latest survey (2016) by U.S. News and World Report. See the USNWR rankings here. The Nurse Anesthesia program has an outstanding national reputation, both for its instruction, as well as its clinical training excellence. Our faculty are renowned for authorship of textbook chapters and articles, as well as frequent invitations to speak at national and state conferences.
Accreditation: We are accredited by COA. See our Accreditation and important outcomes on this site.
Employment: 100% of our graduates find positions within 6 months of graduation.
Quality: Detroit Mercy Nurse Anesthesia graduates far surpass national standards for the minimum number of cases and clinical hours to qualify for entry into practice. All program faculty are active in their own clinical practice.
Individual attention to students: The Nurse Anesthesia program provides small, intimate group settings for intensive Principles of Anesthesia courses. This allows the instructors, who are all active clinical nurse anesthetists, to share the benefit of their own experiences, and discuss these with students. Our focus is firmly on treating students fairly, and as adults.
Board Exam results: From 1989 to 2019, our graduates generally meet or exceed first attempt pass rates and mean scores on the National Certification Examination (more detail is provided on our page on Accreditation).
Online course integration: Most courses in the CRNA program have an online component. Extensive practice in computer-based testing at Detroit Mercy pays off when students take their Certification Exam at the end of the program because it is computer administered (like the NCLEX).
Interdisciplinary education: The College of Health Professions is a regional leader in interdisciplinary education for health professionals.
Doctoral Degree: The program offers a Doctor of Nursing Practice- Nurse Anesthesia degree. Students rotate to more than 20 outstanding clinical sites in southeastern Michigan. The clinical component gives the student the skills and flexibility to provide high-quality nurse anesthesia care in any setting.
I hope you find out more about our program, and choose Detroit Mercy for your degree.
Sincerely,
Gregory Bozimowski, CRNA, DNP
Professor and Chair, Nurse Anesthesia, University of Detroit Mercy
Please Note
The program reserves the right to make changes in policy, tuition, financial aid, and fee structure as the needs of its administration, faculty, students, and conducting or affiliating institutions change. These changes may occur without prior notification. For any questions, and to assure that you have the most current information available, please contact the program offices.