The Simulation, Technology and Research (STAR) Center
---
The state of the art 5,000 square foot STAR Center is located on the McNichols Campus in the College of Health Profession (CHP) Building on the second floor.
These simulated hospital suites are fully-equipped with medical supplies and technologies using high fidelity Human Patient Simulators, including adult, obstetrical, and pediatric manikins to prepare students to provide safe, competent and compassionate care in the clinical setting.
---
Developing compassionate leaders ready to serve in a vulnerable world.
Students learn compassion and respect for all voices, especially those that are often muted. Moral and ethical issues are considered alongside academic and professional disciplines.
Our students understand that the Mercy and Jesuit charisms demand that they put their education to work in service of others. Collaboration across programs provides students a local and global vision, helping them understand the difference they can make in healthcare.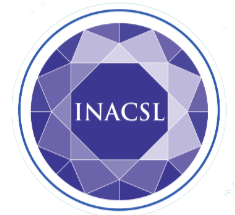 The STAR Center simulation experiences are guided by The International Nursing Association for Clinical Simulation and Learning (INACSL) Healthcare Simulation Standards of Best Practice™ Healthcare Simulation Standards of Best Practice. The standards were designed to advance the science of simulation, share best practices, and provide evidence-based guidelines for implementation and training.
Mission
To provide high quality, safe, culturally competent, and comprehensive learning experiences for our students, faculty and community, with a foundation built on evidence driven practices in healthcare. The STAR Center will assist students from undergraduate to graduate level learning in the development and refinement of cognitive, affective, and psychomotor skills needed to improve their delivery of patient care, and healthcare outcomes.
Vision
To be recognized regionally as a benchmark program that is accredited, and an interprofessional center that provides high-quality simulation education with the aims of promoting patient safety through research and development to improve the delivery of quality healthcare to our most vulnerable populations.

Goals
To provide holistic, innovative, collaborative competency-based learning experiences. 
Reinforce student's education by providing a welcoming and engaging environment that is technically sound. 
Provide educational methodologies that are based on the standards of best practice. 
It serves as a place to conduct research that will provide an opportunity for communicating ideas and information for the purpose of advancement in healthcare and health science education. 
Serve as a resource to the larger healthcare community to promote safety and quality in healthcare. 
Pillars for Service and Education 
The guiding principles of The STAR Center are rooted in the Jesuit Mercy values:
Intellect
Faith
Compassion
Service for others