Get Connected, Alumni!
Join Forever Titans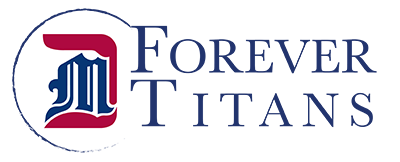 The Forever Titans networking platform provides opportunities for alumni to find former classmates and grow your network with other alumni, advance your career, post jobs, volunteer, and track events at Detroit Mercy.
Make a Gift
Your tax-deductible donation to the College of Engineering & Science to help fund scholarships, research, recruiting and other essential activities can be made online at our secure donation site. Alternatively, you can contact Kristine Hoover, director of development, at hooverka@udmercy.edu or 313-993-1669. Thank you for supporting the College of Health Professions & McAuley School of Nursing.
---
 

How to obtain an official copy of your transcript

The University defines an official transcript as including all aspects of the student's academic coursework at UDM.  Undergraduate, graduate and professional level coursework is included on the official University transcript.  The University does not release portions of the student's transcript and releases the full and complete document only.

Please note that transcripts mailed directly to you will say "Issued to Student" and may not be considered as official by a third party.  

Find all the information here online.

 

Diplomas

How do I have my diploma mailed to my home? 

Please complete the diploma release form, then email as an attachment to turzael@udmercy.edu, or fax to 313-993–1271.

How do I pick up my diploma, if I did not attend graduation ceremony? 

If you would like to pick up your diploma after graduation day, please email Ms. Liz Boyar at turzael@udmercy.edu to schedule a pick-up time.