College of Health Professions & McAuley School of Nursing
Emergency Nurse Practitioner (ENP)
The Emergency Nurse Practitioner (ENP) certificate program, post-FNP program,  is the first of its kind in the state of Michigan and prepares the Family Nurse Practitioner to provide urgent and emergency health care services to adults, children and families. Focal points of the program include practice models, which emphasize leadership, team-based care, collaboration, quality and safety.
ENP Specialty Certification Examination
Graduates of the program are eligible to sit for the national ENP specialty certification examination administered by the American Academy of Nurse Practitioners (AANPCP).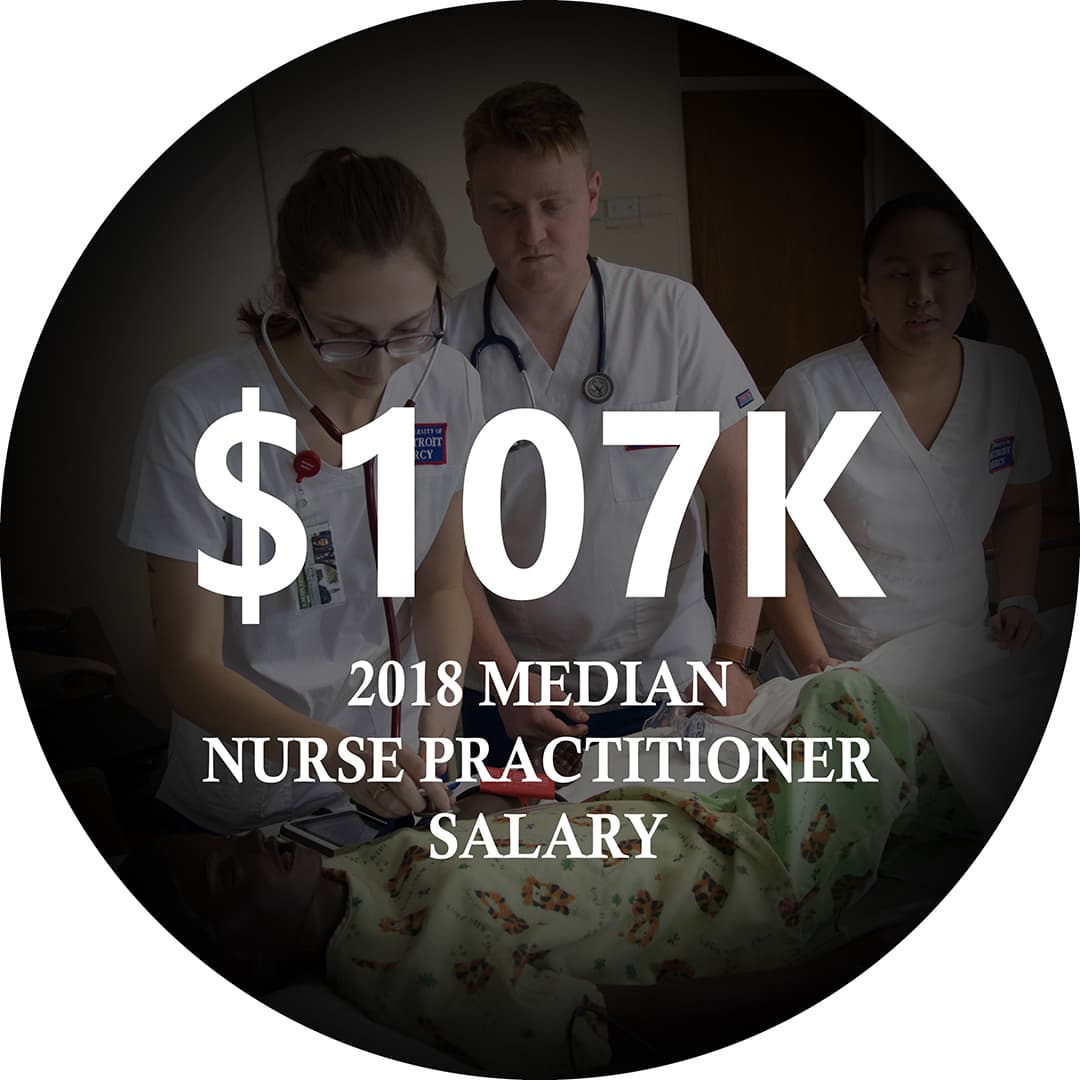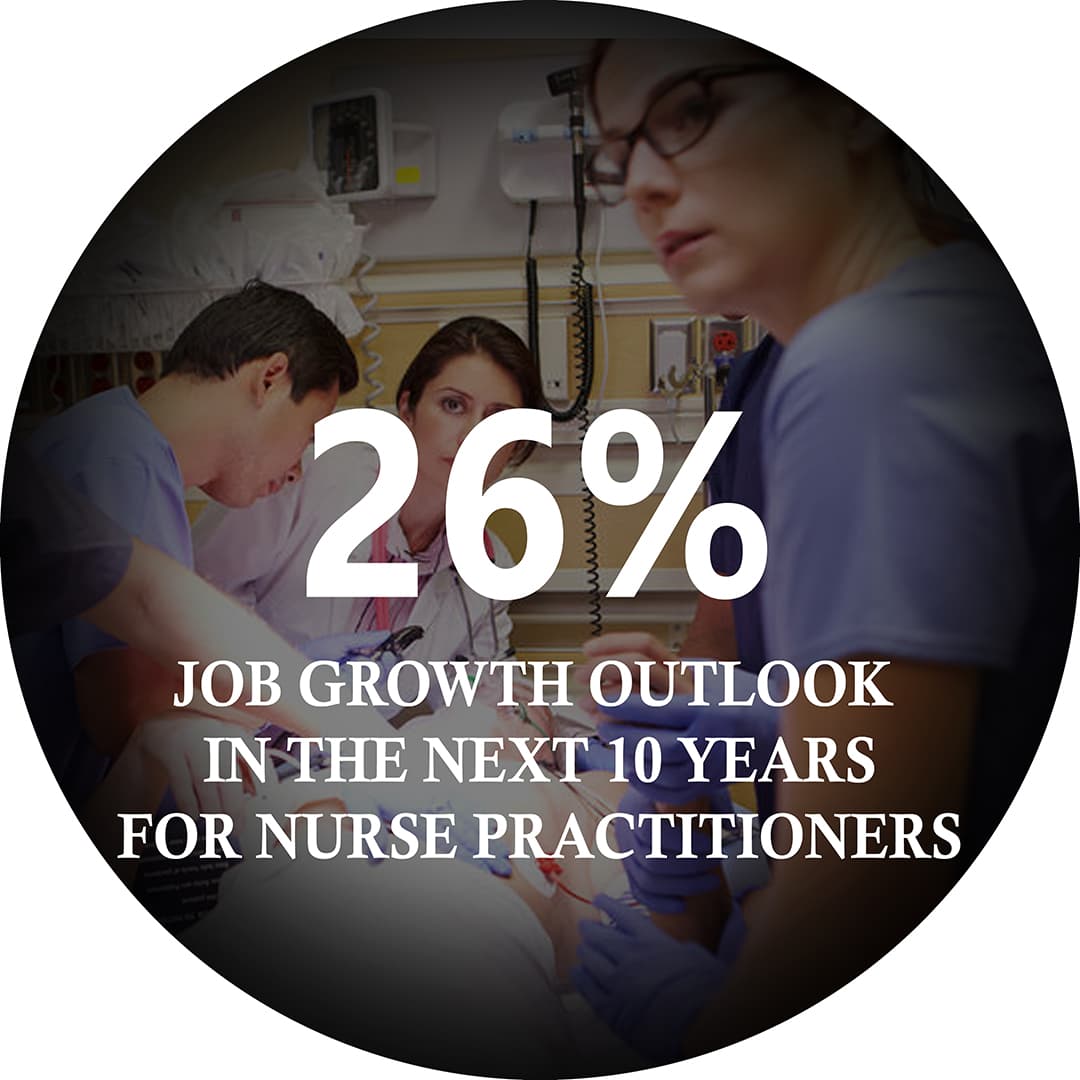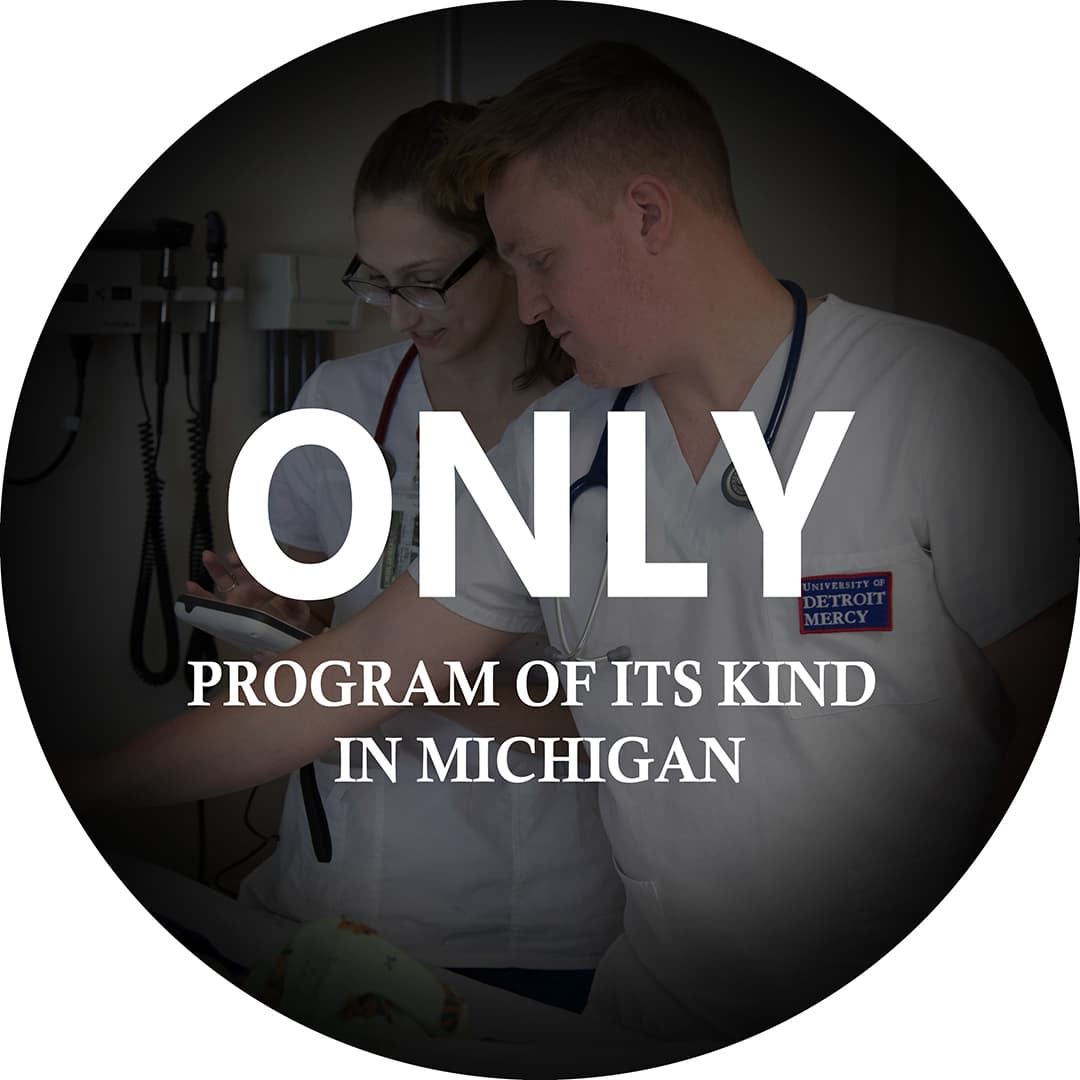 Our Goal
The goal of the ENP program is to prepare highly skilled and culturally sensitive advanced practice nurses who are committed to providing quality and cost effective urgent and emergent care services to individuals, families and communities. Detroit Mercy's McAuley School of Nursing (MSON) is consistently ranked nationally in U.S. News & World Report.
Program Credits
The Emergency Nurse Practitioner (ENP), a post-FNP certificate, requires a total of 15 credits to be completed over one calendar year (3 consecutive semesters).
Flexible Path
The MSON is committed to flexibility in the program and therefore offers a one-year online program with on campus intensives for skills and certificate completion.
 

Sample Program Plan

This certificate program is designed for the part-time student
Winter

NUR 5270 Emergency Nurse Practitioner I (2 cr.)
ETH 7010 Ethical Issues in Advanced Nursing Practice (3 cr.)

Summer

NUR 6170 Emergency Nurse Practitioner II and Procedures (3 cr.)
NUR 6175 ENP Clinical Practicum II (2 cr.)

Fall

NUR 6270 Emergency Nurse Practitioner III and Procedures (3 cr.)
NUR 6275 ENP Clinical Practicum III (2 cr.)

Total Credits: 15
Clinical contact hours: 400

 

Required Courses

NUR 5270 Emergency Nurse Practitioner I (2 cr.)
ETH 7010 Ethical Issues in Advanced Nursing Practice (3 cr.)
NUR 6170 Emergency Nurse Practitioner II and Procedures (3 cr.)
NUR 6175 ENP Clinical Practicum II (2 cr.)
NUR 6270 Emergency Nurse Practitioner III and Procedures (3 cr.)
NUR 6275 ENP Clinical Practicum III (2 cr.)

TOTAL: 15 cr.

 

Admission Criteria

Admission criteria

Master's or Doctorate degree from a nationally accredited program
Minimum cumulative GPA of 3.0
Current, unencumbered state nursing license and national certification from ANCC or AANPCB as a FNP
Minimum of 2000 hours of clinical experience in FNP role (prefer experience in emergency or urgent care)

Two letters of professional recommendation with at least one from someone in a supervisory capacity

Professional CV or current resume
An autobiographical statement of professional goals and objectives
Interview with graduate faculty (selective, by invitation)