The Health Services Administration (HSA) graduate programs are designed to educate students to become innovative leaders in today's dynamic healthcare organizations.
New reduced tuition / Fewer required credits
Effective Fall Term 2021, there will be adjustment in graduate tuition from $1,006 to $878 a credit hour. The new reduced tuition now makes our high-quality, well respected program an even more affordable choice than ever before.
We've adopted a new Master of HSA curriculum, where the number of total credits required for graduation will be reduced from 47 to 42 credits. See new curriculum.
Master's Degree Options
Master of Health Services Administration (MHSA)
The Master of Health Services Administration (MHSA) program builds on its strong connection with the healthcare industry and the community, bringing health-related work experience into the classroom; and develops competencies in:
management
research techniques
fiscal management
The 42-credit master's degree can be completed in five semesters.
MHSA/MBA Program Option
Students will receive two separate degrees after successful completion of both degree program requirements.
Applicants to the MHSA/MBA program option must apply and be accepted to both programs. Applying to only one of the programs does not automatically admit you in this option. If granted admission in either the MHSA or MBA program, it also does not guarantee admission into this option.
As a reminder, you must apply to both the MHSA and MBA programs.
Post-Baccalaureate Certificate Programs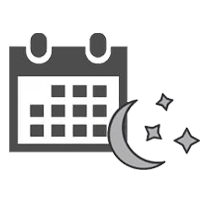 Evening Classes
The graduate degree in Health Services Administration is offered in evening and online class formats, to meet the needs of adults living and working in the metropolitan area. Students can start any semester and progress full-time or part-time. Evening classes are scheduled at 5, 5:15 or 7:40 p.m., Monday through Thursday.

In the Classroom
You'll be joining a diverse student body and learning from highly qualified faculty who focus on active learning and case-based instruction. And you'll benefit from small class sizes and real-world experience. All faculty are currently practicing or former healthcare administrators; all full-time faculty have doctoral degrees in their field of expertise.
100%
Job Placement for 2022-23
90.3%
Retention Rate in the MHSA program in 2021-23
$100K+
Median salary for healthcare administrators
30%
Projected Job Growth by 2030
Career networking as a student
MHSA students are eligible to attend the educational programs sponsored by MCACHE that are held throughout the year. Attending these programs provides students with opportunities to meet many healthcare executives in the local area and learn about current topics and issues of interest to health administrators.
Each year students are invited to participate in a job shadow event that is coordinated through the participating universities and the MCACHE Student Activities Council. This innovative event provides an opportunity for students to spend a day with a healthcare executive, observe the executive's activities and meet other executives within the organization.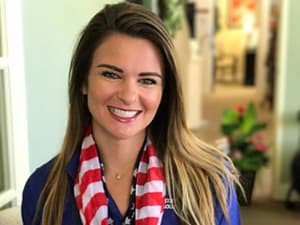 "Our University has years of success that is well respected. The partnership with the Midwest Chapter of the American College of Healthcare Executives (MCACHE) tremendously increased my success potential. While I was once in a position to rely on God and the generosity of others, it was important that I graduated from a program that invested in its community ..." Read Chantal's full testimonial.
—Chantal Cornfield '14
Alumna, Master in Health Services Administration
Regional Director of Operations at American House
What do our students say?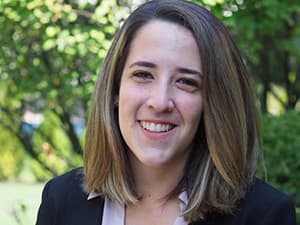 "Values such as service to others, the pursuit of excellence and respect for all are ones I work to uphold in everything I do. Pursuing an education from a University that holds such strong values helps to position my career and overall life journey on the right path." Read Lauren's full testimonial.
—Lauren May '17
Alumna and student, Master in Health Services Administration
Expected grad year: 2022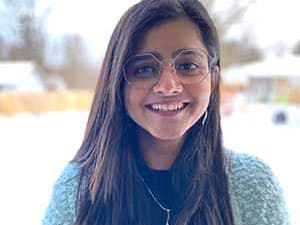 "Detroit Mercy has a diverse culture with people coming from many corners of the world. It has given me perspective into understanding and accepting different cultures from all around the world and enjoy the best parts of it. ... The personable approach of the people at this University is its strength. I remember the first day I visited the University, I was lost. I asked a student to show me the cafeteria. Instead of pointing it out, she took my hand and showed me around." Read Mansi's full testimonial.
—Mansi Jariwala
Student, Master in Health Services Administration
Expected grad year: 2021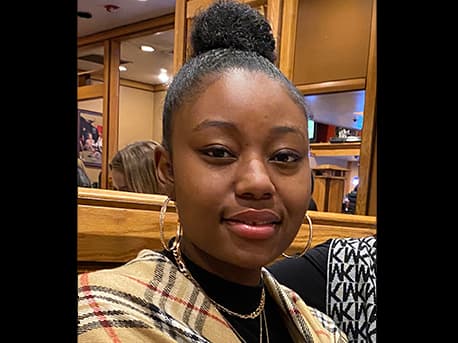 "University of Detroit Mercy has already made a phenomenal impact in my career path. ... Throughout my educational career at the University, I've been blessed to see through two promotions within my company." Read Rhea's full testimonial.
—Rhea Rodgers
Student, Master in Health Services Administration
Expected grad year: 2021
 

MHSA Application and Admission

Graduate Application Requirements

A baccalaureate or advanced degree from a regionally-accredited college or university, with a cumulative grade point average (GPA) of 3.0 or better (on a 4.0 scale). Your undergraduate degree does not have to be healthcare-related.

Resume or Curriculum Vita.

Work experience, in health care and otherwise, is very helpful in this program but not required.

Three letters of recommendation from professional and academic (if graduated less than 5 years ago) recommenders, including one from a direct supervisor. Recommendation letters should be on the recommender's employer's letterhead and sent directly by the recommenders from their professional (not personal) email address either to HSAprogram@udmercy.edu or through the Detroit Mercy application portal.

Official transcripts sent directly from all colleges and universities attended.

A brief (1-2 pages) essay explaining why you are interested in pursuing the MHSA Program at the University of Detroit Mercy (

see "Essay" below

).
For international students: TOEFL score of 6.5 or equivalent test score

A personal interview with the Health Services Administration Program Director may be requested.

Essay


Your admissions essay should include:

how your prior professional and/or personal experience led to your choice of a career in health administration


why the MHSA program at the University of Detroit Mercy is of particular interest to you (including how you see your professional and/or personal goals relating to the mission of the MHSA Program)

what your professional goals are upon graduation from the program / how you plan to use the MHSA degree upon graduation

For international students: why you chose the U.S. as your study destination

MHSA Program has zero tolerance for plagiarism in all application documents and academic work. Please see references below to assure that all of your application documents meet the University of Detroit standards for admission.

References:

ApplyBoard.com (2021). Preventing Plagiarism in Your Statement of Purpose or Admissions Essay.

U.S.  Homeland Security (2016). Students: avoid plagiarism on your college application.

Probationary Admission

Students who do not meet the admission requirements, but who show other indicators of potential success will be considered for probationary admission. If admitted on probation, the student will be required to pass the first three HSA courses with a grade of B or better in each of the courses. These courses may not be repeated. 

Application Deadlines 

Please note:

Official application deadlines for each semester are

Fall Semester: August 1
Winter Semester: Nov. 1
Summer Semester: April 1

Applying after the deadline

It is always best to submit a completed application by the deadline in order to ensure that there is sufficient time for the MHSA Program and Admissions Office to review and process it. Although it is possible to submit a late application after the official application deadline has passed, it would be reviewed and processed only if time permits. Your chances depend on the number of students who applied on time and accepted their spot after the admission selection round.

There are two ways to apply:

Option 1 is directly through Detroit Mercy, the online application is free - click here to apply. Admissions Office, 4001 W. McNichols Rd., Detroit, MI 48221. If you have any questions, please call 1-800-635-5020.

Option 2 is through the Healthcare Administration, Management & Policy Centralized Application System (HAMPCAS).  
Our graduate program in Health Services Administration is a participant of HAMPCAS. This means that applicants can now apply to health management, administration and policy programs across different colleges and universities throughout the U.S. by way of a single, web-based application.  See below for the benefits to applicants when using HAMPCAS.
Go to HAMPCAS to apply now.

International Students

In lieu of sending foreign transcripts directly to us, applicants who have studied overseas must submit official foreign transcripts to an approved (WES and ECE) foreign transcript evaluation service for a course-by-course U.S. equivalency report. Contact the foreign transcript evaluation service as early as possible. The service may take several weeks to process your foreign transcript once it is received.

Applicants who are not United States citizens must contact the International Admissions Office for information about the application process and status. For more information

click here

. You may also contact them at:

International Admissions Office

Phone:

313-993-3310

Fax: 313-993-3326

admissions@udmercy.edu

 

Healthcare Administration, Management & Policy Centralized Application Service (HAMPCAS)

About HAMPCAS

The Healthcare Administration, Management & Policy Centralized Application Service (HAMPCAS) is the first national centralized application service designed for students applying to graduate programs in health administration, healthcare management and health policy. The service enables applicants to apply to multiple colleges and schools through a single web-based application.

To provide applicants with the most efficient application process, we are pleased to announce that University of Detroit Mercy's Master of Health Services Administration (MHSA) degree program is a participant in the Healthcare Administration, Management & Policy Centralized Application System (HAMPCAS). Applicants can either apply directly to University of Detroit Mercy or through HAMPCAS.

By using the HAMPCAS portal, applicants apply to health management, administration and policy programs across a variety of colleges and universities throughout the U.S. by way of a single, web-based application.

The benefits to applicants using HAMPCAS are many, including:

Decreases the time and cost of applying to multiple programs.
Eliminates duplication of effort that required applicants to submit multiple copies of credentials, transcripts, essays and more.
Allows for the customization of essays or the use of a standard essay. For each school applying to you can select which option you prefer within one online application.
Allows completing your application over multiple sittings before submitting to all schools simultaneously. Also allows updating your application with new information after the application has already been initiated.
Enables you to check application status within the system from anywhere you have Internet access.
Enables one-time payment for all applications via secure e-commerce.

HAMPCAS Application Processing Fees

Application processing fees are dependent on the number of designated programs/degrees selected by the applicant. The first designation is $115 with each additional application being $40.

Tips for a Successful HAMPCAS Application

Apply as early as possible
Read all of the instructions within each section of your HAMPCAS application before submitting your completed application
Review the specifics of the programs to which you are applying via the program links within the HAMPCAS application
Print a copy of your HAMPCAS application for your records
Make sure to monitor your application online and check for email messages from HAMPCAS or the schools via the online application and email account you provided in your application.

Remember that your application is not considered complete and will not be processed, until you have e-submitted the application, paid your application fee and an official transcript from every college and university you have attended is received by HAMPCAS.

Questions?

Need assistance with the HAMPCAS portal? Call 617-612-2882 or email hampcasinfo@hampcas.org. HAMPCAS Customer Support is available to answer your questions Monday through Friday from 9 a.m. to 5 p.m. Eastern Time.

More Help from HAMPCAS

Have more questions about HAMPCAS? Contact AUPHA at 703-894-0940.

AUPHA mailing address is 2000 14th Street North, Suite 780, Arlington, VA 22201  www.aupha.org.

The HAMPCAS mailing address for the purpose of sending your transcripts is: HAMPCAS Transcript Processing Dept., PO Box 9122, Watertown MA 02472.

Additional Resources

FIND A PROGRAM
To search for a program, both HAMPCAS programs and non-HAMPCAS programs, go to the AUPHA website to search via lists or via the AUPHA Online Directory of Programs at http://network.aupha.org/main/resourcecenter/futurestudents/.

APPLY TO HAMPCAS PROGRAMS
To find out whether the programs you want to apply are available via the HAMPCAS portal, visit http://www.aupha.org/HAMPCASSchools on the AUPHA website or go directly to HAMPCAS.

 

Curriculum

MHSA Sample 2-year Plan of Study - Courses (McNichols Campus)

This is a sample sequence of course offerings for students enrolled in Fall 2021 or later. Classes may not be offered in this exact order. Please consult your advisor prior to registration. *

Term I Fall

HSA 5001 - Theory and Practice of Health Services Management (co-req HSA 5005) (2 cr) 
HSA 5005  - Career Management for Health Services Administrators   (co-req HSA 5001)   (1 credit)
HSA 5010 - Accounting Principles in the Health Care Profession (3 credits)
HSA 5500  - Information Systems for Health Services Administration (3 credits)

Term II Winter

HSA 5020  - Financial Management of Health Services  (pre-req HSA 5010)  (3 credits)
HSA 5825  - Professional Development for Health Services Administrators (1 credit)
HSA 5055 - Legal and Ethical Aspects of Health Services Administration (3 credits)
HLH 5700  - Health Care Delivery and Policy Issues  (also offered in summer) (3 credits)

Term III Summer

HSA 5070  - Population Health (3 credits)
HSA 5090  - Human Resources in Health Care Organizations  (co-req ** HSA 5150)  (1.5 credits)
HSA 5150  - Leadership in Health Care Organizations  (co-req ** HSA 5090)  (1.5 credits)

Term IV Fall

HSA 5060

 - Health Economics (3 credits)

HSA 5160

 - Marketing for Healthcare Organizations 

(co-req ** HSA 5190)

 (1.5 credits)

HSA 5190

 - Strategic Planning for Healthcare Organizations 

(co-req ** HSA 5160)

 (1.5 credits)

HSA 5400  - Healthcare Research Methods and Statistics  (3 credits)

Term V Winter

HSA 5350

 - Foundations of Physician Practice Management (3 credits,

elective

)

HSA 5780

 - Quality Improvement in Health Care Organizations (3 credits)

HSA 5860

 - ***Internship in Health Services Administration 

(offered every term)

(2 credits)

HSA 5940 - ***Health Services Administration Capstone (3 credits)

*  See course catalog for additional information

** Courses that are corequisites must be added to the registration basket at the same time.

*** Students must have completed at least 35 credits in the MHSA program before enrolling in the internship and capstone courses.

Related Links

 

Mission, Vision and Values

Mission

In the Mercy and Jesuit traditions, the mission of University of Detroit Mercy's Master of Health Services Administration program is to educate students to become competent leaders in a variety of healthcare settings. Consistent with the missions of the University and the College of Health Professions, the MHSA program is guided by our commitment to academic excellence, continuous innovation and Jesuit and Mercy values in serving our students, as well as complex healthcare needs of local, regional and global communities. The program equips graduates with a comprehensive and practical set of core competencies, knowledge, skills, and values in a student-centered interdisciplinary environment. We strive to attract a diverse student body from differing cultural and religious backgrounds and work experiences, coming to us from various local, regional, and international locations.

Vision

Consistent with the visions of University of Detroit Mercy and the College of Health Professions, the Master of Health Services Administration Program will be recognized as a center of academic excellence, distinguished by community partnerships and graduates, who as health care administrators, lead, serve and promote health and social justice.

Values

The MHSA program, in the Jesuit and Mercy traditions, values the following:

Passion for Excellence
Student Focused Education
Integrity and Ethics
Evidence-based Decision-Making
Professional role and leadership development
Social Justice and responsiveness to the Healthcare Industry and the Community

 

MHSA Degree Competencies

MHSA PROGRAM DOMAINS AND COMPETENCIES

DOMAIN 1: LEADERSHIP

Generate a shared vision and manage change that aligns with the organization's strategic performance
Manage continuous organizational learning, improvement, and growth that support governance and stakeholders.
Foster appropriate organizational climate and culture that inspire individual and organizational excellence, encourage teamwork and valuing diversity and inclusion

DOMAIN 2: COMMUNICATIONS AND INTERPERSONAL EFFECTIVENESS

Communicate clearly and concisely; provide and receive constructive feedback in multiple settings
Facilitate constructive interactions with individuals and groups.
Summarize analytical results to stakeholders.

DOMAIN 3: PROFESSIONALISM AND ETHICS

Align personal and organizational conduct with ethical and professional standards.
Practice ongoing self- assessment to stay current with knowledge in the field
Demonstrate responsibility to the community by actively engaging in community service utilizing Jesuit and Mercy values to improve the health of populations

DOMAIN 4: KNOWLEDGE OF THE HEALTHCARE ENVIRONMENT

Understand the different types of organizations in which healthcare managers and providers function
Integrate evidence-based-practice process into the administrative decision making.
Seek and identify opportunities to optimize the performance of local and global healthcare organizations through the application of fundamental concepts of economics
Promote the practice of patient and family centered care.

DOMAIN 5: BUSINESS SKILLS AND KNOWLEDGE.

Incorporate outcome measurement theory into financial and operational decision making
Utilize information technology systems to improve organizational efficiency.
Critically evaluate and improve the organizational structure to accomplish strategic priorities.
Demonstrate knowledge of concepts of risk management.
Incorporate systems theories of quality improvement to optimize organizational performance and promote patient satisfaction and safety

 

Teaching and Learning Methods

The teaching and learning methods (TLMs) used throughout the course of study are aligned with the curriculum design and emphasize methods that involve active student participation and real-world experiences. The range of these higher-level TLMs used in our courses includes In class Presentations, Case Studies, Team Activities, Simulations, External Field Experiences, Strategic/Consulting Projects, Reflective Learning, and more. These higher-level TLMs tend to be more effective in developing student competencies.

 

Assessment Methods

Assessment methods used throughout the course of study are aligned with the curriculum design and emphasize methods that involve active student participation and real-world experiences. The range of higher-level assessment methods used in our courses includes Analytical projects / papers (with grading rubrics and feedback), Case reviews (with feedback), Team Effectiveness Assessments, Strategic/Consulting Projects, Experiential Reports/Portfolios, Journaling/Discussion Board assignments, active class participation, Synthesis & Analysis Based Exams/tests.

 

Accreditation

The University of Detroit Mercy Master of Health Services Administration program is accredited by the Commission on Accreditation of Healthcare Management Education (CAHME).

University of Detroit Mercy is accredited by the Higher Learning Commission (HLC) – and includes the programs within the University.

The MHSA program is a member of the Association of University Programs in Health Administration and the Higher Education Network which is through the American College of Healthcare Executives (ACHE).  Members of the HSA faculty serve on the Executive Board of the local chapter of ACHE, the Midwest Chapter of the American College of Healthcare Executives (MCACHE) and participate on the chapter committees.