In recognition of World Health Day 2022 — Our Planet, Our Health
According to the World Health Organization (WHO), approximately 13 million deaths annually are due to environmental causes.
Natural disasters, global warming, the pandemic, pollution, poverty, and war are both local and global crises that take a toll on our mental and physical health. Awareness of human suffering in the world and in our communities connects us and it concerns us and it's the reason WHO uses World Health Day every April 7 as a springboard to discussing important health issues. This year, the focus is on environmental causes for poor health.
The College of Health Professions and Detroit Mercy Law have joined forces to present a two-day online series to raise awareness of environmental concerns in Detroit and Michigan.
Our Planet, Our Health
Tuesday, April 19, 1 p.m.
Detroit Mercy Law Associate Professor Nick Schroeck will discuss the challenges facing Detroit. As a post-industrial city, Detroit's pressing environmental concerns include above-normal exposure to pollutants, a crumbling infrastructure with limited resources to address it, eroded basic city services, limitations in transportation, housing and healthcare access and psychosocial stressors that curtail healthy lifestyles and contribute to environmental health disparities.
Thursday, April 21, 1 p.m.
Attendees will watch and discuss "Great Lakes: One Water for Life" a documentary on which Detroit Mercy Associate Professor of Health Administration Zigmond Kozicki collaborated. It explores environmental water issues throughout the Great Lakes.
The moderator for both events will be Grace A. Jacek, assistant clinical professor at Detroit Mercy's College of Health Professions & McAuley School of Nursing.
The event is presented by Cultural & Global Engagement Committee of the College of Health Professions and the Detroit Mercy School of Law.
Participants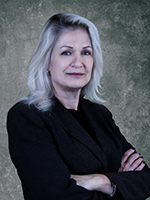 Dr. Grace Jacek, moderator, is an assistant clinical professor in the College of Health Professions & McAuley School of Nursing. She is board certified as a family nurse practitioner. She currently serves on the Michigan Board of Nursing as a representative for nurse practitioners. Jacek teaches in the undergraduate and graduate level programs on pathophysiology and health policy.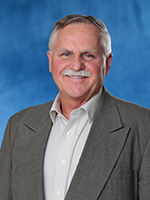 Dr. Zigmond Kozicki, presenter, is an associate professor in Health Services Administration at Detroit Mercy. Kozicki has been involved in research about the effect of COVID-19 on the operation of Michigan hospitals and public health agencies. He is also a documentary film maker and a frequent presenter at national and international healthcare conferences. He is an advocate for the transformation of rural health care. Currently he is involved in promoting changes in the U.S. Safe Drinking Water Act to include increased water testing. The seminal research he initiated focused on waterborne pathogens and healthcare-acquired infections in U.S. hospitals. He is a founding partner of the Great Lakes Environmental Festival.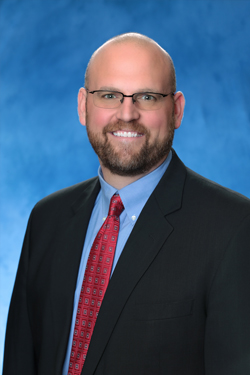 Professor Nicholas Schroeck, presenter, is an environmental law expert whose work focuses on air pollution, water pollution, environmental justice, transportation and citizen suit enforcement. He previously served as Executive Director of the Great Lakes Environmental Law Center. Schroeck has litigated cases for several prominent environmental advocacy organizations, including Sierra Club, Natural Resources Defense Council, Environmental Law and Policy Center, Michigan Environmental Council, National Wildlife Federation and Detroiters Working for Environmental Justice. He joined the Detroit Mercy Law Faculty in 2018 as the director of Clinical Programs and associate professor. He was appointed associate dean of Experiential Education in 2019. He previously directed the Transnational Environmental Law Clinic and taught Environmental Law at Wayne State University Law School.
Committee members: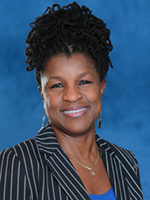 Yvonne King is the College of Health Professions & McAuley School of Nursing's assistant dean of Diversity, Inclusion and Community Innovation and is responsible for advancing the education, research, and outreach mission of the CHP/MSON. She manages and leads external relations for the college, pertinent to the creation and implementation of initiatives integrating diversity and inclusion, equity, strategic growth and marketing and recruitment of students.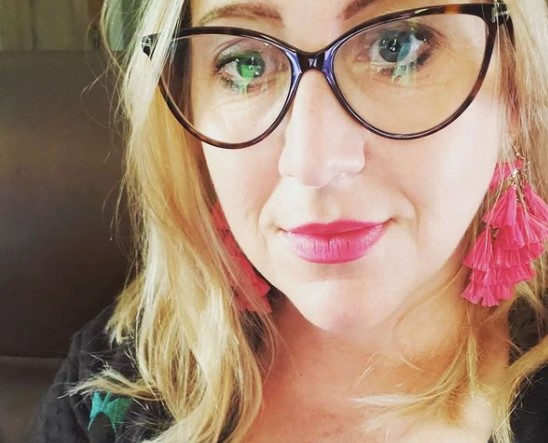 Dr. Erin Bell is the assistant director for Educational Development at the Center for Excellence in Teaching & Learning. She received her doctorate from Wayne State University and has worked in higher education since 2008. In her current role for the CETL, she develops programming, workshops, professional development and more.