Health Services Administration - Accelerated BS/MHSA Degree Paths

Earn Both your Bachelor of Science and Master of Health Services Administration Degrees
The Health Services Administration (HSA) program is designed to educate current and future healthcare leaders. Save time and money by getting both a Bachelor of Science and a Master of Health Services Administration (MHSA)  together.
Start as a Freshman
Begin as an incoming freshmen directly from high school.
Start as a Transfer Student
Transfer students: The accelerated degree is available for transfer students and may be completed in 3 years. See Admission Requirements.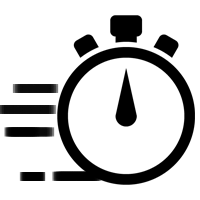 Save Time
Students in the accelerated-degree program take 6 fewer undergraduate courses.

Save money
The accelerated program offers you a substantial financial benefit.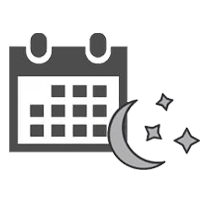 Evening Courses
Choose evening class formats to meet your living and working needs. Evening classes are scheduled at 5, 5:15, 6:40 or 7:40 p.m., Mon - Thurs.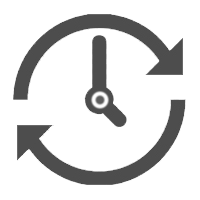 Flexible Schedule
Students can start any semester. This accelerated degree program is for full-time undergraduate students who become full-time graduate students.
In the Classroom
You'll be joining a diverse student body and learning from highly qualified faculty who focus on active learning and case-based instruction. And you'll benefit from small class sizes and real-world experience. All faculty are currently practicing or former healthcare administrators; all full-time faculty have doctoral degrees in their field of expertise.
Career Opportunities. Who do our alumni work for?

Grads' titles have included:
Regional Director of Operations
Internal Auditor for Medicare Payments
Operations Manager
Supervisor of Billing and Reimbursement
Director of Community Relations
Claims Adjustment Supervisor
Office Manager
Regional Manager for Clinic Services
Our global health systems approach in developing administrative competencies creates employment opportunities for our graduates worldwide.
See Policies, Procedures & Handbooks for additional information.
Career networking as a student
Throughout the year, HSA students are eligible to attend the professional educational programs* where you will meet many health care executives in the local area and learn about current topics and issues of interest to health administrators.
HSA Program has 100% administrative internship placement rate.
*Programs are sponsored by Midwest Chapter of the American College of Healthcare Executives (MCACHE).
100%
Administrative Internship Placement
$100K+
Median salary for healthcare administrators
30%
Projected Job Growth by 2030
 

Admission to the Program

Qualifications for the Accelerated BS-to-MHSA Degree:

Entry requirements for freshmen:

a high school minimum grade point average of 3.0 overall on a 4.0 point scale.

Entry requirements for transfers:

The accelerated degree is available for transfer students, including those who satisfy the Michigan Transfer Agreement (MTA). A customized plan of study will be created by an HSA advisor.

Coming soon: A sample 3-year Plan of Study for students transferring from the Macomb Community College

Transfer students who satisfy the Michigan Transfer Agreement (MTA) will have the Core Knowledge Area requirements met. Fulfilling the Core Integrating Themes is still necessary. Students should select courses that meet both the MTA and program specific requirements.

a minimum grade point average of 3.0 from their undergraduate program.

International Students

Applicants who are not United States citizens must contact the International Admissions Office for information about the application process and status. You may also contact them at:

International Admissions Office

Phone:

313-993-3310

Fax: 313-993-3326

admissions@udmercy.edu

 

Degree Information

For specific information on each degree, please refer to the catalog entry:

Sample Program

Sample 5-Year Program

| Year | Credits |
| --- | --- |
| First Year | 36 Undergraduate Credits |
| Second Year | 36 Undergraduate Credits |
| Third Year - First Semester | 12 Undergraduate Credits |
| Third Year - Second Semester | 13 Undergraduate Credits |
| Third Year - Third Semester | 3 Undergraduate Credits +  6 Graduate Credits |
| Fourth Year | 19 Graduate Credits |
| Fifth Year | 17 Graduate Credits |
| Total |  120 Undergraduate Credits/42 Graduate Credits |

Curriculum

HSA Major Requirements - 24 credits

HSA 3010 - Overview of the U.S. Health Care System - 3 cr.
HSA 3025 - Career Exploration in HSA - 1.5 cr.
HSA 3210 - Healthcare Marketing - 1.5 cr.
HSA 3220 - Strategic Planning in Healthcare - 1.5 cr.
HSA 3300 - Health in the Community - 3 cr.
HSA 4025 - Professional Development in Health Services Administration (prerequisite HSA 3025) - 1.5 cr.
HSA 4600 - Health Care Emergency Management - 3 cr.
HSA 4610 - Health Economics - 3 cr.
HSA 4700 - Evidence-Based Research for Health Services Administrators (prerequisite STA 2250) - 3 cr.
HSA 4941 - Health Services Administration Internship (prerequisite HSA 4025 and senior status) - 3 cr.

---

Program-specific requirements - 9 credits

ETH 3580 - Health Care Ethics - 3 cr.
MTH 1010 or higher - Algebra - 3 cr.
STA 2250 - Statistics - 3 cr.

---

Professional Area of Specialization - 15 credits

Each student must also complete 15 credit hours in a selected area of management or health services. A plan of study for this area must be developed with and approved by the student's academic advisor. A minor may replace the Professional Area of Specialization. See an advisor for details.

Electives

Students may need to complete additional electives in order to reach the minimum total required credits of 120.

Suggested HSA Elective Credit - 3 credits

HSA 3710 - International Healthcare Systems

University Core Curriculum

All undergraduate degree students at University of Detroit Mercy are required to fulfill the objectives of the University's Core Curriculum. The curriculum consists of courses designed to meet objectives which ensure that students receive an overall education consistent with the mission of the University. See the Core Curriculum section for more details.

MHSA Sample 2-year Plan of Study - Courses (McNichols Campus)

This is a sample sequence of course offerings for students enrolled in Fall 2021 or later.  Classes may not be offered in this exact order. Please consult your advisor prior to registration.*

Related Links

 

Accreditation

University of Detroit Mercy is accredited by the Higher Learning Commission – and includes the programs within the university.

The HSA program is a member of the Association of University Programs in Health Administration and the Higher Education Network, which is through the American College of Healthcare Executives (ACHE). Members of the HSA faculty serve on the Executive Board of the local chapter of ACHE, the Midwest Chapter of the American College of Healthcare Executives (MCACHE) and participate on the chapter committees.