Health Information Management and Technology (HIMT)
A global credential with a global career opportunity
Behind every hospital, urgent care facility, medical clinic and practice is a cadre of Health Information Management and Technology (HIMT) professionals who have the education and training needed in business, medical science, data analytics and technology to manage protected health information and healthcare operations.
These Health Information Management and Technology professionals govern, analyze and protect digital and traditional health information, which is vital to healthcare data and providing quality and consistent patient care. And they are employed by some of the world's largest health care systems.
At University of Detroit Mercy's HIMT program, there is no delay to your education and training as an HIMT professional. You will begin taking your core classes in your first semester. Most importantly, classes are available online to provide you the flexibility to attend them based on your schedule. In addition, your professional practicum experience will focus on serving those underserved by healthcare.
Available Options
Bachelor of Science HIMT
Course and Admission Requirements for Bachelor of Science degree
Post-Baccalaureate Certificate
HIMT professionals serve in all healthcare areas and settings. Many of Detroit Mercy's HIMT graduates fill leadership, business, strategic planning and administrative positions, and continue to be leaders within the healthcare workforce. A few of their roles include: 
Clinical Documentation Specialist
Compliance Officer
Credentialing Specialist
Data Integrity Analyst, Data Analytics or Quality Specialist
Director of Risk Management
Healthcare Data Analyst
Health Information Administrator/Manager/Director
Information Security Specialist or Governance Specialist
Insurance Benefits Coordinator
Medical Chart Auditor or Coder
Medical Cybersecurity Specialist
Medical Fraud Examiner/Specialist
Medical Technology Development
Privacy and Security Officer
Quality Improvement Analyst
Release of Information Specialist
Revenue Cycle Specialist
Utilization Specialist
What are HIMT grads saying?

Thahmena Uddin tells why she chose Detroit Mercy
The program provided me with the necessary skillset to pass the RHIA certification exam, which enabled me to obtain a higher-level position in the field. The University's Jesuit and Mercy values have influenced my career helping to ensure the inclusion of health promotion and social justice into all my roles.
—Linda Sorensen '90, Dept. Chair Allied Health and Health Information Management, Davenport University
Be the light that helps others to see. This quote reminds me that being apart of the HIMT program Detroit Mercy is my way to shine my light in healthcare for others. I chose the HIMT program at Detroit Mercy because of the broad range of specialties within health care where I believe that I can truly make a difference.
—Lundrell Johnson, '19
I chose the HIMT program because I wanted to stay in the healthcare field without having to do patient care. Once I graduate, I'll have so many career options. I like that because it makes me more marketable in a field that is in high demand.  Faculty were very encouraging and always willing to help in any way possible.
—Victoria Ryce, '20
100%
of graduates are employed
within the healthcare field.
(Employment rate class of 2020)
98%
Student satisfaction rate
(based on 2021 graduate survey)
83%
of graduates completed the program
within 72 months.
Graduation rate (2019-2020)
Accreditations and Partnerships Matter
CAHIIM Accreditation
The Health Information Management and Technology program accreditor of University of Detroit Mercy is the Commission on Accreditation for Health Informatics and Information Management Education (CAHIIM). The College's accreditation for the baccalaureate degree in health information management and technology has been reaffirmed through the year 2028-2029. All inquiries about the program's accreditation status should be directed by mail to CAHIIM, 200 East Randolph Street, Suite 5100, Chicago, IL, 60601; by phone at 312-235-3255; or by email at info@cahiim.org.
CAHIIM accreditation allows Detroit Mercy graduates the eligibility to apply and take the Registered Health Information Administrator (RHIA) examination in their last term of study or after graduation.
RHIA Credentials
The RHIA credential is a globally recognized credential administered through the American Health Information Management Association (AHIMA), a member of the International Federation of Health Information Management Associations (IFHIMA). 
Job opportunities for RHIAs exist in multiple settings throughout the healthcare industry, including hospitals, provider offices, out-patient clinics/surgery centers, long-term care, hospice and mental health facilities.
Educational Partners
The Detroit Mercy HIMT program has met the rigorous standards of delivering healthcare IT education and training by receiving status as an Approved Education Partner (AEP) through Health Information and Management Systems Society (HIMSS).
The HIMT program also has an educational collaborative partnership with the Michigan Medical Group Management Association which provides students the opportunity to engage with medical office professionals around Michigan. 
Moving your career forward
 

Internationally recognized credentialing exams:

Graduation from a CAHIIM accredited program will allow you the opportunity to take the Registered Health Information Administrator (RHIA) credentialing exam.
A Bachelor of Science, minor or Post-Baccalaureate Certificate in Health Information Management and Technology at  Detroit Mercy will also provide you the opportunity to specialize and prepare for the following international recognized credentialing exams:

American Health Information Management Association (AHIMA) Certified Health Data Analyst (CHDA)
American Health Information Management Association (AHIMA) Certified Documentation Improvement Practitioner (CDIP)
American Health Information Management Association (AHIMA) Certified in Healthcare Privacy and Security (CHPS)
American Academy of Professional Coders (AAPC) Certified Professional Coder (CPC) exam
American Academy of Professional Coders (AAPC) Certified Physician Practice Manager (CPPM)

Health Information and Management Systems Society (HIMSS) Certified Associate in Healthcare Information and Management Systems (CAHIMS) (not CAHIMA)

Medical Group Management Association (MGMA) American College of Medical Practice Executives (ACMPE) Certified Physician Practice Executive (CMPE)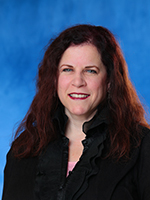 HIMT Objectives
Vision
The vision of the Health Information Management and Technology program at University of Detroit Mercy is to produce globally prepared leaders in the health information management profession, who are able to transform, interpret and administer healthcare data to improve healthcare delivery and patient safety.
Learning Goals
Students will graduate from this program prepared to:
Professionally and ethically practice health information management technology within a global healthcare system.
Manage healthcare data, perform quality/performance assessments and apply the principles of organizational and human resources management to health information management technology.
Apply the knowledge, skills and characteristics they learn to successfully earn the Registered Health Information Management Administrator credential.